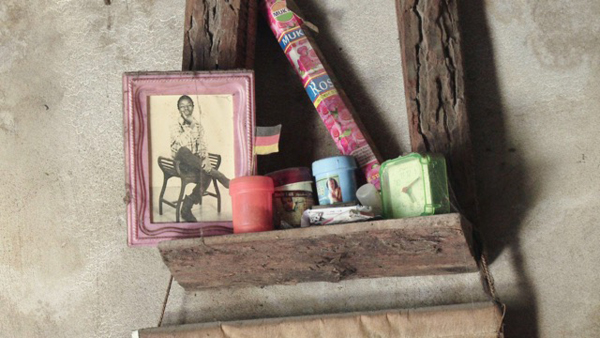 Preview: Madgermanes / Die Kinder der Madgermanes (AT) + 3-Kanal-Videoinstallation Madgermanes


Friday, July 24, 7pm until late

Saturday, July 25, 11am - 4pm
Monday 27 - Friday, July 31, 4 - 7pm
on view until August 29, 2015 in August by appointment (+49 172 / 5943484 / kontakt@nicolegnesa.de)


Nicole Gnesa is proud to present the first photographs of the work in progress series Children of Madgermanes by Malte Wandel, taken in East Germany.
In addition, we show for the first time in Munich, the 3-channel video installation Madgermanes which documents the struggle of former Mozambican GDR contract workers for unpaid wages and pensions.

The project is sponsored by VG-Bildkunst.
The artist will be present for the preview.

–

Nicole Gnesa freut sich sehr, erste Fotografien aus Ostdeutschland aus dem work in progress Die Kinder der Madgermanes (AT) von Malte Wandel zu präsentieren.
Dazu zeigen wir erstmals in München die 3-Kanal-Videoinstallation Madgermanes, die den Kampf der ehemaligen mosambikanischen DDR-Vertragsarbeit um nicht ausgezahlte Löhne und Renten dokumentiert.

Das Projekt wird gefördert von VG-BILDKUNST.
Der Künstler wird zur Preview anwesend sein.