EN BLOC. CURATED BY CODEX-BERLIN

opening reception for the artists: February 21, 2019, 6 pm
exhibition: February 22 - March 30, 2019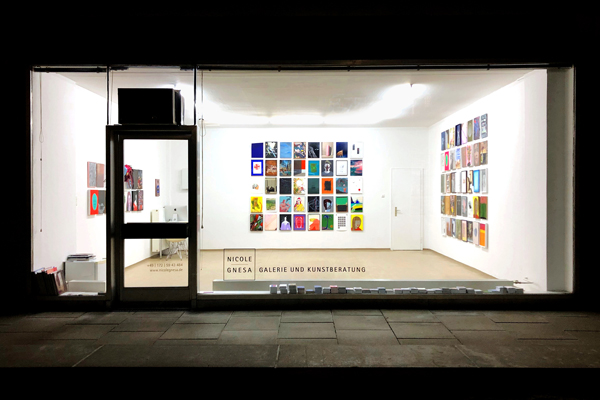 In the group exhibition EN BLOC, CODEX-BERLIN presents more than 60 internationally renowned artists in Nicole Gnesa's gallery space, showing their works in the fixed format of 40 x 30 cm. The works will be exhibited in arranged blocks, presenting an extensive selection of contemporary art.

The exhibition includes works of contemporary photography, drawing, sculpture and painting.

//


In der Gruppenausstellung EN BLOC stellt CODEX-BERLIN in den Räumen der Nicole Gnesa Galerie über 60 international renommierte Künstler vor, die ihre Werke auf dem fest vorgegeben Format 40 x 30 cm präsentieren. Gezeigt werden die Werke in arrangierten Blöcken, die damit einen umfangreichen Ausschnitt zeitgenössischer Kunst vorstellen.

Die Ausstellung umfasst Werke zeitgenössischer Fotografie, Zeichnung, Skulptur und Malerei.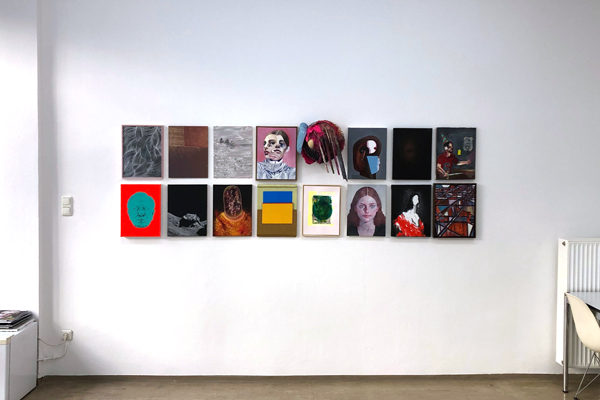 Adrian Wald

Alexander Klenz

Analia Martinez

André Deloar

Annette Apel

Berthold Bock

Bettina Krieg

Carina Linge

Carolin Oel

Charlene Hahne

Charlie Stein

Claudia Apel

Daniel M. Thurau

Dirk Krecker

Dominik Bucher
Elina Uschbalis

Elina Wetzel

Felix Wunderlich

Frank Hülsbömer

Friederike Jokisch

Fritz Bornstück

Fritz Poppenberg

Heiner Franzen

Henrik Drescher

Isabelle Borges

Jan Muche

Jan Sebastian Koch

Jens Hausmann

Jessica Buhlmann

Joanna Buchowska

Johannes Einfalt

Karsten Konrad

Kathrin Thiele

Lars Bjerre

Lars Teichmann

Lea Asja Pagenkemper

Malte Wandel

Manzur Kargar

Maria Carolina Patiño Mayer

Martin Boettger

Matthias Kanter

Max Straßer

Michele Melillo

Michelle Jezierski

Mike Strauch
Moritz Schleime

Oliver Gröne

Patrick Cierpka

Philip Grözinger

Richard Butler

Robert Rudigier

Sador Weinsclucker

Stefan Bohnhoff

Sven Reile
Takao Ono

Tanja Székessy

Theo Böttger

Thomas Prochnow

Tom Schulhauser

Ulrik Møller

Uta Reinhardt

Vincent Kern

Yvette Kießling